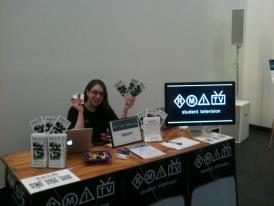 Pamela Alison Meagher is a talented and accomplished marketer located in Melbourne, Australia. Pam began her career at only 18 months old when she attempted a solo mission to boot up the family's Apple computer and has since been working towards her dreams!
She is passionate about pursuing a career in the marketing field. Strong communication, leadership, research, organisational, event planning, and interpersonal skills have been established through her studies and prior employment.
Clear research and written communication skills, established through communication studies. To complement this, she holds an Advanced Diploma of Multimedia. Her education also includes a Bachelor of Network Computing, with a major in Network Technologies and a minor in Electronic Business. She is a creative, technical, and high-achieving Masters of Marketing, from RMIT University. She was invited to Golden Key Honours Society for being in the top 15% in Marketing.
Whilst studying, she held lead management position of media production house. She managed seven employees, overseeing hundreds of members, and substantial organisational budget. She progressed into marketing real estate, education, and construction products. During this time practical marketing, research, and social media skills were strengthened.
Summary of skills relevant demonstrated through past practical application:
Event Planning: coordinated an exhibition appearance with 20,000+ attendees
Public Relations (PR): successfully had content published and broadcast
Video Production: produced, edited & filmed content screened internationally
Copywriting: copy for digital and print, with a Victorian print run of up to 55, 000
Email Marketing (EDMs): newsletter marketing to thousands of email subscribers
Budgeting: managed an organizational wide budget
Digital Marketing: campaigns with over 50% open rates and high click rates
Social Media Marketing: experienced in all platforms, increased followings by 80%
Website & Graphic Design: designed print advertising and online platforms
Marketing: through PR, social media, video, copywriting and event planning
Contact Pam for all your marketing and content needs! She's always looking for a new project or position to challenge herself with. If you have one, please do let her know!
Follow @PamelaAMeagher