Digital Marketing Consultant
Pamela, a Certified Practising Marketer, is an award-winning digital marketing strategist. She has delivered results for over 600 local and global products/services; gaining award recognition for content development, website strategy, and innovative digital solutions.
Pamela's industry leadership includes mentoring for the Australian Marketing Institute and Swinburne University. In addition, she has contributed as an SEO Meetup Organiser, Australian Marketing Institute Award Judge, and Australian Web Awards Judge.
Brands have benefited from community management of 12+ social media channels with 96% increase in followers, increasing eDM lists of 20+% in size, content development for 600,000+ social media audience, and 200+% increase in yearly organic traffic from search engine optimisation.
Seeking creative and strategic marketing challenges by aligning marketing efforts to conversion rate optimisation for increased loyal customers. Fascinated by all things marketing and enjoys meeting like-minded people.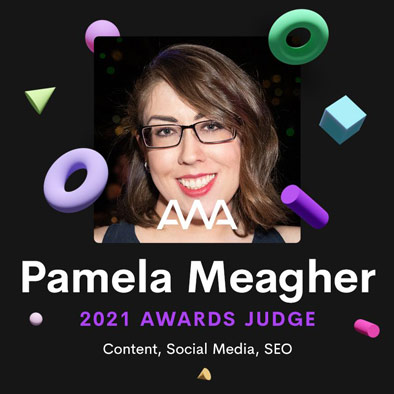 Digital Marketing
I have experience in digital marketing strategy, content, SEO, social media, and marketing campaigns across many business categories. Overall, I have marketed over 600 products and services. Learn about my digital marketing experience.
Industry Recognition
Work I've contributed to has recognised as finalists or winning in digital marketing categories. I enjoy being be part of various marketing communities. I give back by mentoring emerging marketers and judging marketing awards. Learn about my industry recognition.
Education and Certificates
I'm constantly furthering my career in Marketing with self-directed education including various digital marketing certificates. Learn about my marketing education.